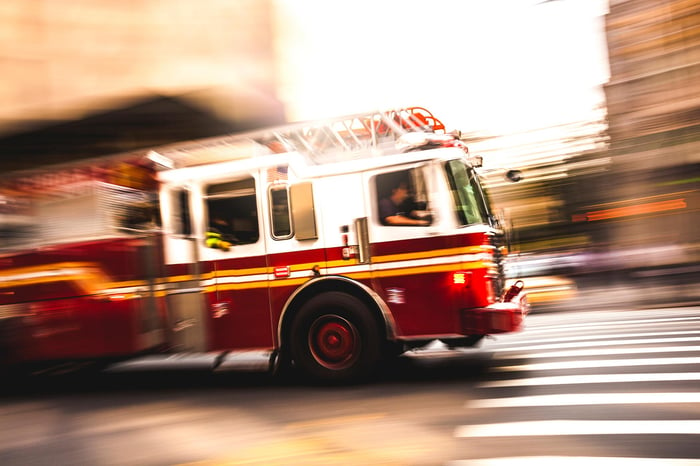 In September 2016, the Sarpy Consolidated Emergency Communications Center, which serves all of Sarpy County Nebraska, made the switch Voiance for multilingual support after receiving a demonstration of Voiance's services.
What convinced them?
In order to support Sarpy County PSAP's goals, Voiance:
1. Provided an easy switch and connection process
Switching to Voiance was "seamless."
"Voiance was able to implement a simple connection process, so our staff could easily reach an interpreter," recalled Cindy Lacy, the Center's Training and Quality Assurance Coordinator. "Transitioning overall was very simple. I had set aside two weeks to train our entire staff on the service, but it didn't take two weeks."
Voiance also communicates with PSAP clients before, during, and after implementation, listening to their concerns and suggestions in order to create the optimal service together.
2. Set up a system that skips past entering Information, helping average speed of answer
The Center operates 24/7/365 and dispatches for eight public safety agencies, including all fire districts, police departments, and the Sheriffs' Office. The Center took 57,878 9-1-1 calls during 2017, with 93.21% answered within the recommended 10 seconds.
"For 9 -1-1, it's very important that a provider has a quick speed of answer," Lacy explained. "Our previous language services provider added in quite a bit of time for our call takers. We had to type in the code, and then they had to find the interpreter and connect us."
"Using Voiance is so much easier, so much faster," said Lacy. "We don't have to go through each of the steps - we are able to skip past entering our account number, security code, and the prompt to choose the language."
3. Offered a variety of languages and a quicker queue for PSAPs
Sarpy County itself is Nebraska's third-largest, lying just south of Omaha with a Census-estimated 2016 population of 179,023. About 8.5% of that population speaks a language other than English at home – most commonly Spanish – and the Center uses language services to handle their 9-1-1 calls.
"We get a fair amount of Spanish callers, about 1 or 2 callers a day. Our account manager noted our specific needs and helped to set up the service to reflect that," Lacy explained. "For example, our County mostly receives Spanish calls instead of other languages, so Voiance programmed our service so that it automatically defaults us to the Spanish queue when we press 1. If we need another language, then we press 0 for more options. It helped us save several seconds that, with our old provider, we would have spent trying to just connect."
"It's helpful that Voiance does have other languages," Lacy added. "We do come up with some unusual languages sometimes, and it's nice that we can rely on Voiance's language variety."
In addition to the auto-authentication to bypass unnecessary steps, Voiance also programs incoming calls from PSAPs so they move to the front of Voiance's call queue. The goal is to help call takers reach an interpreter as quickly as possible.
Want to learn more about partnering with Voiance for quality multilingual support? Email info@voiance.com or give us a call at 1-844 727-6739.