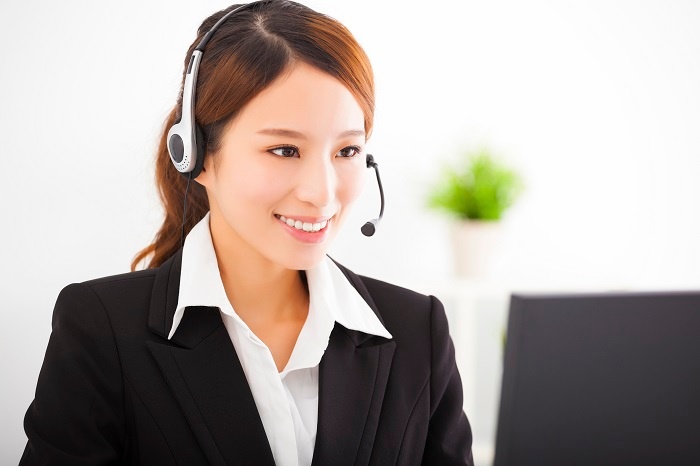 How do you know if your staff uses your multilingual support program effectively?
Effective multilingual support may improve employee loyalty and meet the needs of your limited-English customers. A few quick tips may help your staff better use the phone interpretation of your multilingual support service, increasing their confidence and adoption of the service.
1. Wait for the interpreter's introduction and identification number
Professional interpreters begin each call with a brief introduction. They provide their name and interpreter ID number, and they explain their role in the call.
2. Give the interpreter a moment to introduce him/herself to your customer
Your interpreter will switch to the customer's language and provide the same introduction. Because your customer likely prefers communicating in his or her native language, he or she may feel relieved that a professional interpreter has joined the call.
3. Note the interpreter's ID number in your records or case number
Your center may track interpreter ID numbers for future reference, and we request them whenever clients provide positive or negative feedback about an interpreter.
Recommend that staff record the interpreter ID of each interpretation call. If they miss the interpreter's ID number the first time, he or she will repeat it again at the end of the call.
4. Provide the interpreter with the basic circumstances of the call
Instruct staff to provide additional context before the interpretation begins. Staff can address the interpreter directly—by saying something like, "Hello interpreter, the caller is trying to access her banking information."
Don't miss more phone interpretation tips for your multilingual support program, coming in part 2 of this series.
Looking for more info on phone interpreters' role in your multilingual support? See our customer care trends video.
Voiance is a division of CyraCom, the leading provider of language interpreting services. Whether in-person or via phone, mobile app, or written text, Voiance bridges communication gaps for organizations that need rapid access to language assistance. The Company supports hundreds of languages and operates 24/7, impacting the lives of millions in the United States.