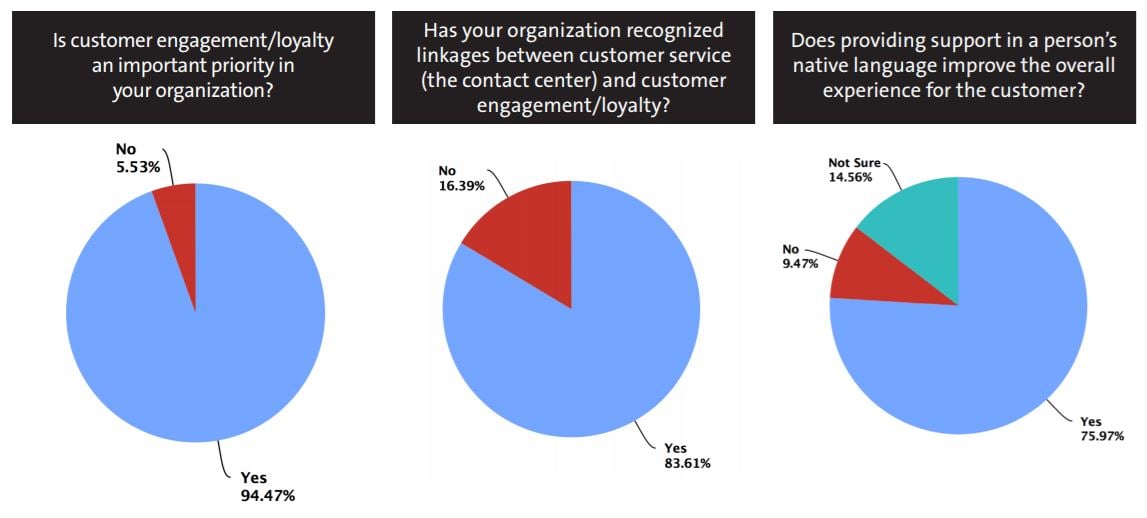 From Voiance's ICMI Whitepaper:
"Research shows that the United States is one of the most linguistically diverse countries in the world with 80% of foreign-born Americans speaking a language other than English. The U.S. Census found that 21% of the U.S. population aged five and over speaks a language other than English at home, and greater than 9% are unable to speak English well enough to transact business over the phone, which causes significant complications for both the customer and the agent in a service interaction.
The U.S. government defines this segment of the population as limited-English proficient (LEP). These individuals do not speak English as their primary language and they also have a limited ability to read, speak, write, or understand English. 86% of contact centers acknowledge that they have customers who are not native English speakers, with only 66% providing any type of support."
What difference has quality multilingual support made for organizations that have embraced it? Check out the full ICMI whitepaper to learn more: