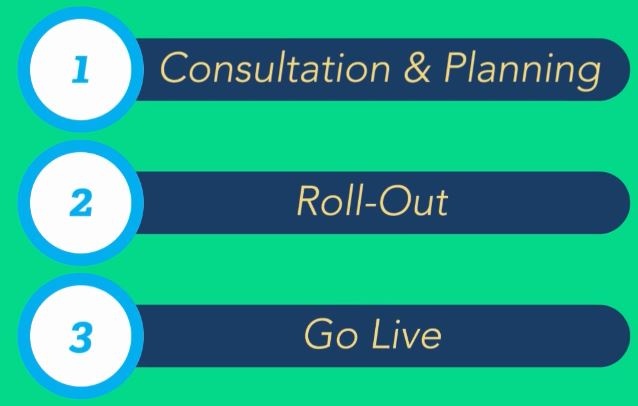 "What's it like to switch to Voiance?"
It's a question we often hear from prospective new clients. They've heard our approach to providing multilingual support to business and government: staffing qualified, professional employee interpreters in our large-scale, US-based contact centers. They understand our commitment to quick connection times using dedicated workforce management and a streamlined process designed to shave steps and seconds off reaching an interpreter. They're impressed, and they're considering a partnership.
With Voiance, your language support starts in the spoken form and continues to the written form. Thanks to our unified approach to language services, you can have all your linguistic needs met with one partner. Our translation and localization department can support your document translation, website localization, and media production projects. With Voiance, language support will not just be a competitive advantage, but a fundamental aspect of the way you do business.
(Download our info sheet to learn what makes Voiance different, and how that may improve critical contact center metrics)
Still, they have questions – the sort of questions that demonstrate a commitment to operational excellence:
"Will there be a gap between my old service ending and the Voiance service going live?"
"Can Voiance integrate with our systems?"
"Who will train my agents on using the new service?"
It's important that Voiance have the answers. In our new video, Why Switch to Voiance, we address these questions head-on, explaining the Voiance implementation process from start to finish. Take a look at the three steps of switching here, then watch the full video to put it all together:
Step 1: Consultation and Planning
New initiatives tend to stall without proper planning. So Voiance begins your switch with a custom
| | |
| --- | --- |
| | transition plan. We'll map your current process for connecting to interpreters and provide recommendations for streamlining it, saving agent and customer time.If you prefer, we can also replicate your current connection process to avoid any disruption to current workflow. |
Based on the transition plan, Voiance will help you determine if your agents may need additional training to maximize their effectiveness in using our services. We'll also brief your team leads to ensure they're prepared to answer agent questions during the transition process.
Step 2: Roll-Out
If switching involves a change in the connection process, Voiance can provide your staff with access to trainings in best practices and job aids for reaching and working with interpreters. Equipping agents with rapid access to quality interpretation can improve first call resolutions,

reduce average handle time

,
and boost satisfaction scores for non-English speaking customers. Voiance's implementation support may help staff use the service more effectively, improving these metrics.
Step 3: Go Live
Voiance doesn't flip a switch activating service, then leave you on your own. When our service goes live, we'll monitor your call volume and connection times to ensure everything's working as it should.
| | |
| --- | --- |
| | We're serious about the idea of partnership – we'll answer any questions you might have, provide access to training materials for your new hires, and share performance reports on how the new interpretation services are benefiting your organization. |
If you need help, Voiance is available 24/7/365 via phone, email, or chat to address any questions that come up. These help lines are staffed by qualified professionals here in the US.
Watch the full Why Switch to Voiance? video below to learn even more about our implementation process:
Do you have questions about switching to Voiance? Contact us at info@voiance.com to learn more about how quality, US-based multilingual support can benefit you.