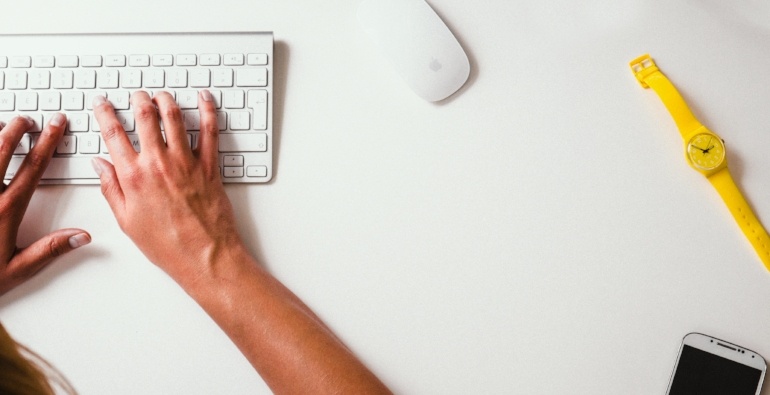 Are your self-service channels available in the non-English languages your customers prefer?
According to the latest US census, 1 in 10 US residents speaking English "less than very well," and demographic trends predict a more multilingual population in the future. Most American financial institutions have at least explored the possibility of taking calls from limited-English customers using phone interpretation in their contact centers. But what about the customer – or prospective customer – who doesn't call?
Here are two of the most important reasons to consider professional language translation for your online resources and self-service channels:
1. Allowing Non-English Speaking Customers to Bank Online Could Increase Revenue
Personal finance and bank comparison firm Credio polled more than 3,000 consumers about their banking preferences. When asked their reason for switching banks, many told Credio that web satisfaction and online and mobile banking were important factors. Today's consumers "want to use one bank for a wide range of needs, and they want to do it on their schedule."
Harvard Business Review found that 57% of all inbound contact center callers had already been to the company web site and failed to find the answer they sought. Many customers would prefer not to call but are forced to by a lack of self-service/online resources.
For customers who don't read English, an inability to use the online resources and mobile banking you do offer may keep them from considering your institution unless your website and banking apps are available in other languages.
The language barrier will become a larger factor for banks in the future. US demographic trends indicate the US market will continue to diversify linguistically until at least 2050. Millennials are replacing baby boomers in the banking, credit, and loan market, and 77% of millennials surveyed told The Financial Brand they would "only consider using a financial institution that offered online banking."
2. Customer Satisfaction Depends Heavily on Online Banking
Bain & Company reports that "both the quality of the channel experience and the mix of channel volumes matter when creating a great experience for customers." They note a 70/30 quality/quantity split – customers care more that a given channel works well, but also give banks points for providing a variety of channels.
Bain's 2016 findings go on to say that a bank's Net Promoter Score depends heavily on customers' ability to efficiently conduct their business online:
"Our statistical analysis shows that the most significant factors…are annoyance with the branch experience, the branch's share of interactions, and delight in the mobile and online experiences."
Additionally:
"Apps used for routine transactions, for instance, are one-third more likely to delight US customers than similar transactions at the branch and only half as likely to annoy. Mobile beats phone and ATM channels as well."
For non-English speaking customers, self-service channels won't be useful unless they're professionally translated. Offering self-service in each of the world's 6,000 languages may be impractical, but translating versions of your site and mobile app into the top 10 languages spoken in the US would cover 97% of US residents.
The International Customer Management Institute (ICMI) surveyed hundreds of contact center leaders and confirmed that most believe embracing multilingual support has improved customer satisfaction. 80% of these leaders also expected a lack of availability in a customer's language would negatively impact satisfaction.
Now that you're familiar with some of the benefits of translating online resources into multiple languages…