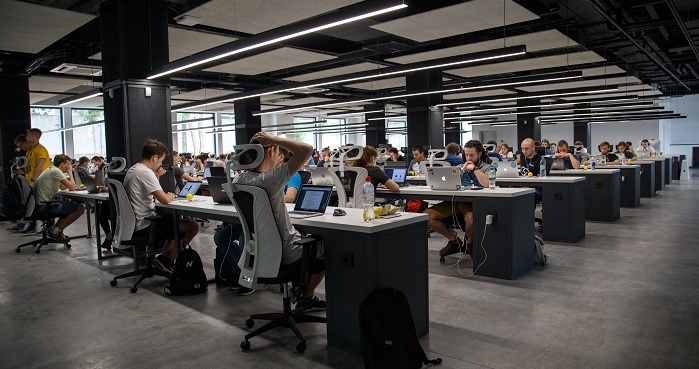 BPO providers offering contact center support handle hundreds or thousands of phone calls a day on for their clients. And with nearly 60 million US residents preferring a language other than English at home, a growing percentage of those calls likely arrive in need of interpretation.
These non-English calls have the potential to negatively impact the key performance indicators (KPIs) that drive contact center success – if they're not handled properly.
At Voiance, we know contact center operations: Our parent company, CyraCom International, operates the largest network of US-based interpreter contact centers. We understand KPIs and the qualities you need in a language services provider to keep yours on track:
Compliance with Privacy and Security Standards
Successful BPOs interact with large amounts of client data, and the expectation is that it be kept secure. It's critical that BPOs hold their vendors to the same standard.
Over-the-phone interpreters hear and repeat every word your non-English speaking callers say – names, addresses, dates of birth, credit card numbers and PINs, etc. Voiance takes steps to safeguard that information, including:
Background checks on all employee interpreters prior to hiring
No recording of interpreter calls, and a requirement that all interpreter notes taken on white boards or a non-storing computer notepad
US contact centers with keycard-secured access restrictions, real-time monitoring, and PCI and ISO 9001:2015 compliance
Average Handle Time
Time spent waiting on hold for an interpreter, entering complicated authorization codes, and navigating a menu of languages – these all add seconds to your Average Handle Time (AHT). And we understand that large-scale contact center operations live and die by AHT. So we've invested in:
A simplified connection process that puts an interpreter on speed-dial – available at the push of a button
A dedicated workforce management team handling and adjusting our interpreter staffing levels to make them available when you need them; we average an interpreter connection time of 15 seconds or less
120 hours of in-person classroom training for our employee interpreters, ensuring they're ready for the job and reducing the likelihood of miscommunications that prolong non-English calls
Billing and Utilization Transparency
Phone interpretation for BPOs should include real-time access to vendor billing and utilization data; it's critical to know how much of a service you're using, and what you're paying for it. Processes that lack immediacy and/or transparency can lead to BPOs paying more than they owe – something Voiance clients tell us has been an issue with previous language services providers.
Voiance provides our clients with near-real-time access to phone and video interpretation utilization data via our web portal, enabling our clients to track use between different departments and team members. We provide transparent, itemized, easy-to-read invoices, sent regularly and available via the web portal, making it easy for clients to confirm they pay only what they owe. And we employ dedicated account managers, available to help optimize utilization and answer client questions about interpreter interactions, invoices, and billing for services.
Want to learn more about professional phone interpretation services at affordable rates? Contact Voiance consultant Ryan Taffe today: