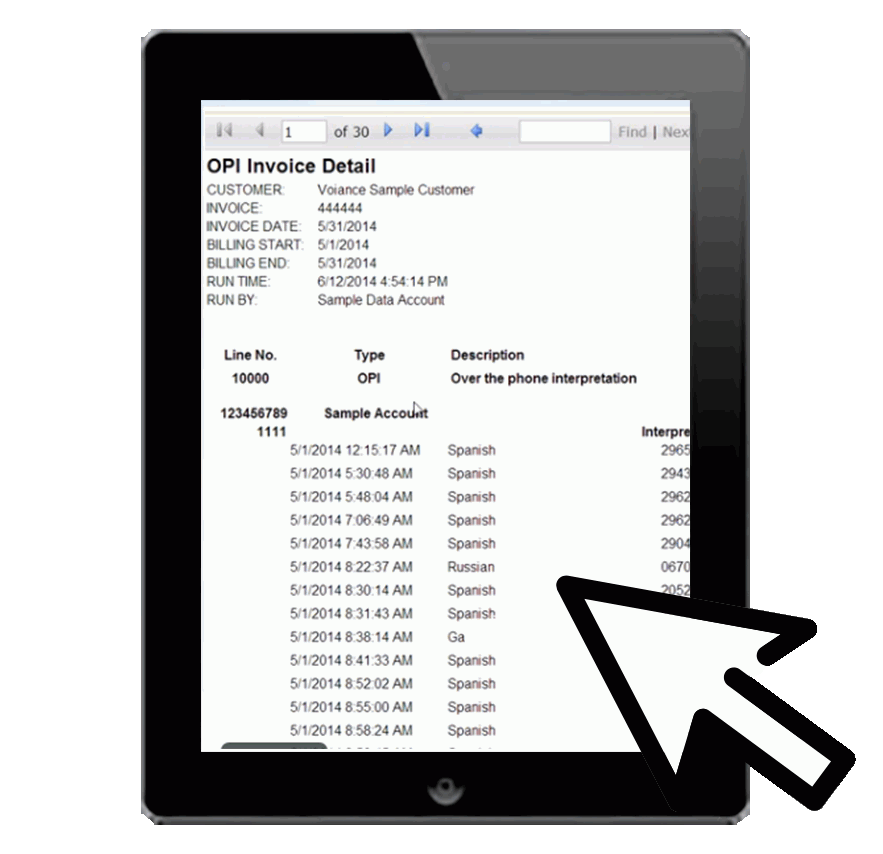 Are you confident your contact center is paying vendors only what you owe?
Large contact centers tend to outsource processes (including multilingual support) to outside vendors. It's efficient and frees center leadership up to focus on their core goals. But contact centers that fail to closely monitor vendor invoices can fall victim to overbilling and unspecified add-on charges.
Sometimes, these are honest mistakes; sometimes, they're not. Either way, here are a few risk factors to consider, as well as ways to avoid becoming the victim of vendor exploitation:
RISK FACTOR: The service has many users – such as multiple departments, divisions, levels, and locations – making it harder to track use.
SOLUTION: Involve the users of the service in the review process. For multilingual support services, Voiance recommends having department heads take a look at their division's utilization to help determine whether invoices are accurate. We offer clients the option of using different access codes or call-in numbers for different departments, making it easier to see who is generating each charge and how many minutes of phone and video interpretation they use.
RISK FACTOR: The person or department paying the invoice is unfamiliar with how the vendor's services work or what they cost.
SOLUTION: Create a sense of accountability. Research has shown that "a sense that someone is carefully monitoring the details" motivates vendors to avoid mistakes and deliberate overcharging. Contact center leaders can accomplish this by raising any billing concerns promptly and clearly with their vendor.
RISK FACTOR: No single person with expertise in the vendor's specialty is responsible for reviewing invoices and ensuring accuracy.
SOLUTION: Choose a vendor committed to transparency. A partner that provides clients with access to real-time utilization data and billing is less likely to make mistakes or take advantage.
For multilingual support, Voiance provides our clients with:
Near-Real-Time Access

to phone and video interpretation utilization data via our web portal, enabling our clients to track use between different departments and team members
Transparent, Itemized, Easy-to-Read Invoices

sent regularly and available via the CyraCom web portal, making it easy for clients to confirm they pay only what they owe
Dedicated Account Managers available to help optimize utilization and answer client questions about interpreter interactions, invoices, and billing for services
Learn more about the benefits of partnering with Voiance for quality multilingual support here: