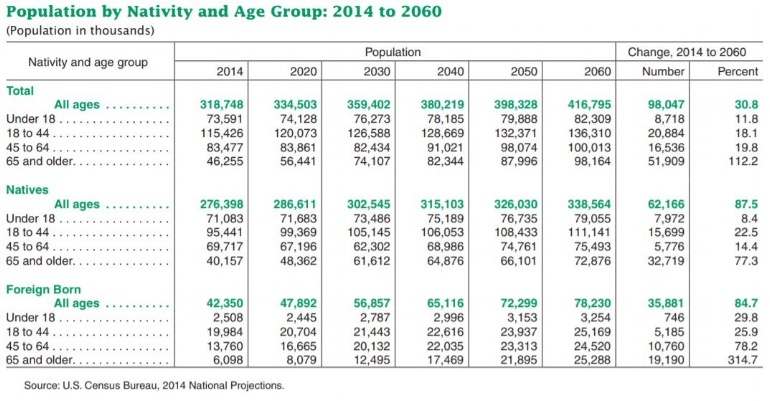 US demographics - both in terms of racial and linguistic makeup - will shift significantly over the next forty years in ways that impact virtually every seller of goods and services to the public.
Changes in immigration patterns and birth rates appear to be driving these trends, which will matter to consumer-facing industries, since linguistic and cultural backgrounds and preferences may impact consumer behavior.
Today, the US Census Bureau estimates the nation's demographic makeup as follows:
Non-Hispanic White: 61.3%
Hispanic or Latino: 17.8%
Black or African American: 13.3%
Asian: 5.7%
The Bureau also notes that 13.2% of US residents are foreign-born. Add the fact that nearly one in five US residents speak a language other than English at home, and that nearly 10% speak English "less than very well," and investing in multilingual support appears a wise move for public-facing businesses today.
But let's take a look at projections for the year 2060:
Non-Hispanic White: 43.6%
Hispanic or Latino: 28.6%
Black or African American: 17.9%
Asian: 11.7%
Here, the Census Bureau projections show a significant increase in the Hispanic or Latino population, and the Asian population - which traditionally speaks a wide variety of languages - more than doubles. And these won't be exclusively the English-speaking children and grandchildren of current US residents - the Bureau expects the percentage of foreign-born residents to increase to 18.8% by 2060.
The conclusion: now is the time to invest in the infrastructure you need in order to serve foreign-born and non-English speaking US residents, as both groups are projected to grow significantly for the foreseeable future.
Learn more about the benefits of catering to non-English speaking populations - and how to get started - by downloading our ebook: